The Ridgeway National Trail
Located literally on The Ridgeway itself at Wainhill there is plenty of walking along the ancient Icknield Way, up in the Nature Reserve at Chinnor Hill and along the Phoenix Trail. Maps are available of all the local footpaths and by-ways.
Only half an hour from the historic City of Oxford there is wealth of attractions to see and visit. With a regular coach service from junction 6 of the M40 the headache of parking in Oxford can also be avoided.
There are many beautiful National Trust Properties within the area, the stunning home of the Rothschilds, Waddesdon Manor is only 35 minutes drive away. Hughenden Manor is 20 minutes away and has wonderful walks round the house in ancient woodland.  The beautiful and historic house and gardens of Stowe and the grandeur of Cliveden. The riverside towns of Henley and Marlow so famous for their annual rowing regattas are within a half hour's drive.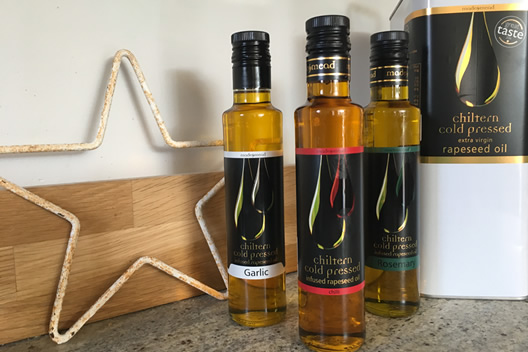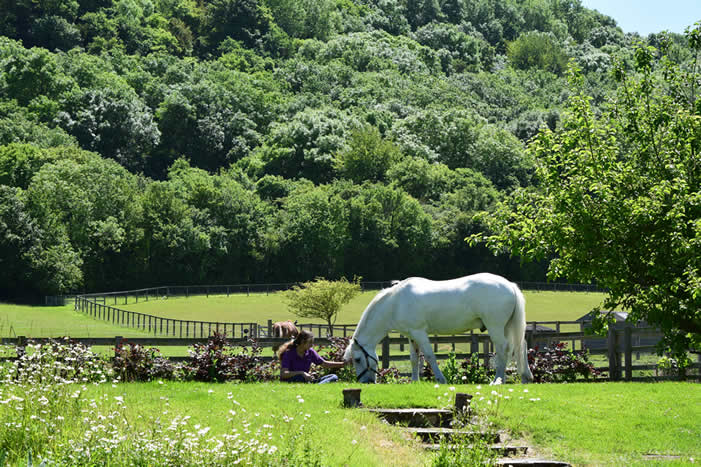 Local Collaborations
We pride ourselves in forming local collaborations and close partnerships with other small businesses in the area.  It is lovely to work with and alongside like minded people and provide our guests with the very best of local produce.
We are Brand Ambassadors for the wonderful Chiltern Cold Pressed Rapeseed oil which we use to cook breakfast and there is a bottle in The Hedgerow for our guests use during their stay.   https://www.chilterncoldpressedrapeseedoil.co.uk/
At breakfast, we offer delicious home made jams and award winning Oxford marmalade from Well Preserved.  Our guests in The Hedgerow also have a complimentary jar of Apple Chutney to enjoy.  https://www.well-preserved.co.uk/
 Our own home grown apples are pressed at Drovers Hill Farm to make the delicious apple juice our guests have with breakfast each morning. http://www.drovershillfarm.co.uk/
We are cutting down on single use plastics so in The Courtyard there is gorgeous smelling home made cold process soap from Tigerleaf – lemon verbena and geranium is the favourite!   https://www.tigerleaf.co.uk/
In The Hedgerow we have Ermana glass bottles of natural organic body lotion and body wash which our guests can enjoy using in our shower cabin. https://ermana.co.uk/
The pictures in the rooms are by a local artist Ian Legge who also does wonderful portraits – human and animal too.  He is responsible for our stunning mural in our dining room.  We can put you in touch with Ian and show you the many wonderful paintings he has done of our children and animals.
If you would like to have a special bouquet of flowers delivered to your room as a surprise for a partner, Fullers Flower in Princes Risborough are the perfect place to turn too.  A family run florist that specialises in glorious arrangements. https://www.fullersflowers.co.uk
We are just along The Ridgeway from Future Perfect – a brisk walk away or a short hop by car.  Weekly drop in Yoga, Pilates and Meditation are available along with a number of Mindfulness workshops.   https://www.perfect-future.co.uk/
Pipsticks Guided Walks and Nordic Walking can organise a guided walk for you from our front gates straight onto The Ridgeway and beyond.  Wonderful walks throughout the Chilterns so it is well worth getting in touch before you come and stay if you would like to walk with someone who is passionate about the local area.   https://www.pipstickswalks.co.uk/