Local Collaborations
We pride ourselves in forming local collaborations and close partnerships with other small businesses in the area. It is lovely to work with and alongside like minded people and provide our guests with the very best of local produce.
We are Brand Ambassadors for the wonderful Chiltern Cold Pressed Rapeseed oil which we use to cook breakfast and there is a bottle in The Hedgerow for our guests use during their stay. www.chilterncoldpressedrapeseedoil.co.uk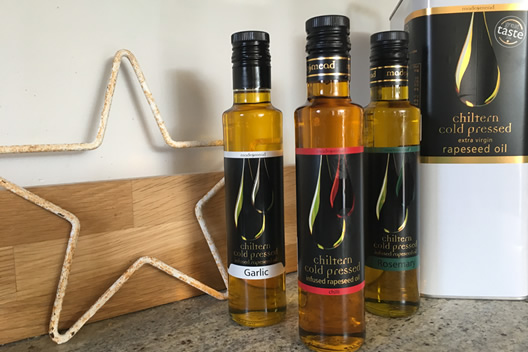 At breakfast, we offer delicious home made jams and award winning Oxford marmalade from Well Preserved. Our guests in The Hedgerow also have a complimentary jar of Apple Chutney to enjoy. https://www.well-preserved.co.uk/
Our own home grown apples are pressed at Drovers Hill Farm to make the delicious apple juice our guests have with breakfast each morning. http://www.drovershillfarm.co.uk/
We are cutting down on single use plastics so in The Courtyard there is gorgeous smelling home made cold process soap from Tigerleaf – lemon verbena and geranium is the favourite! https://www.tigerleaf.co.uk/
In The Hedgerow we have Ermana glass bottles of natural organic body lotion and body wash which our guests can enjoy using in our shower cabin. https://ermana.co.uk/
The pictures in the rooms are by a local artist Ian Legge who also does wonderful portraits – human and animal too. He is responsible for our stunning mural in our dining room. We can put you in touch with Ian and show you the many wonderful paintings he has done of our children and animals.
If you would like to have a special bouquet of flowers delivered to your room as a surprise for a partner, Fullers Flower in Princes Risborough are the perfect place to turn too. A family run florist that specialises in glorious arrangements. https://www.fullersflowers.co.uk
We are just along The Ridgeway from Future Perfect – a brisk walk away or a short hop by car. Weekly drop in Yoga, Pilates and Meditation are available along with a number of Mindfulness workshops. https://www.perfect-future.co.uk/
Pipsticks Guided Walks and Nordic Walking can organise a guided walk for you from our front gates straight onto The Ridgeway and beyond. Wonderful walks throughout the Chilterns so it is well worth getting in touch before you come and stay if you would like to walk with someone who is passionate about the local area. https://www.pipstickswalks.co.uk/
Latest News
New year 2022!
The Hedgerow is warm and cosy and the perfect place to beat a retreat to for some down time.  Walk for miles from the back gates, treat yourself to some wonderful pub lunches and visit Oxford for some culture and of course shopping!
Autumn 2021
The leaves are just starting to turn at the moment.  We have many wonderful walks through beech trees along our stretch of The Ridgeway and it's still gloriously dry – the footpath and bridleway network is in fabulous condition and makes for easy walking.  There are several pubs which are on lovely loops and we are more than happy to ping over directions of our favourite walks from Wainhill.   You can't beat an Autumn break!
Summer 2021
We have had a busy and fun Summer welcoming lots of guests to both The Hedgerow and The Courtyard and not surprisingly (!) with lots of dog guests too!  All our doggy guests receive their own pet pack along with home made cheddar cheese dog biscuits.  There is also something extra included for their owners too!
May 2021
And off we go again – I sincerely hope this is the last of the lock downs/start ups.  We are looking forward to a busy and fun Summer with our guests!
April 2021
I am adding to my caravan collection and we are planning a "test event" in June to see just how comfortable they are – using the "youf" to try them out!
March 2021
HURRAH!  GOOD NEWS!  Our lovely self-catered lodge, The Hedgerow has just won a GOLD Award from the Beautiful South Tourism Awards in the New Business category.   So thrilled and now looking forward to welcoming guests back for the Summer!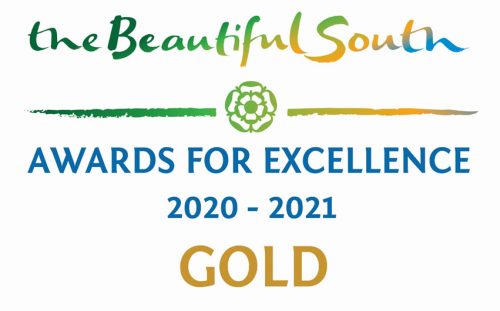 February 2021
We are receiving a lot of enquiries and bookings for the Summer and given the extraordinary times we are currently experiencing we are happy to let you know that we will only be taking a small deposit to secure a booking which will refundable if Covid related.  Don't miss out give me a call and book your dates now!
***** STOP PRESS! *****
Lovely news (for a change!) we are Finalists in the Beautiful South Awards in not one, but TWO categories!  We have been nominated for the New Tourism Business category (The Hedgerow) and for both lodges The Dog Friendly Business of the Year category.  We hear the results during an on-line ceremony in March!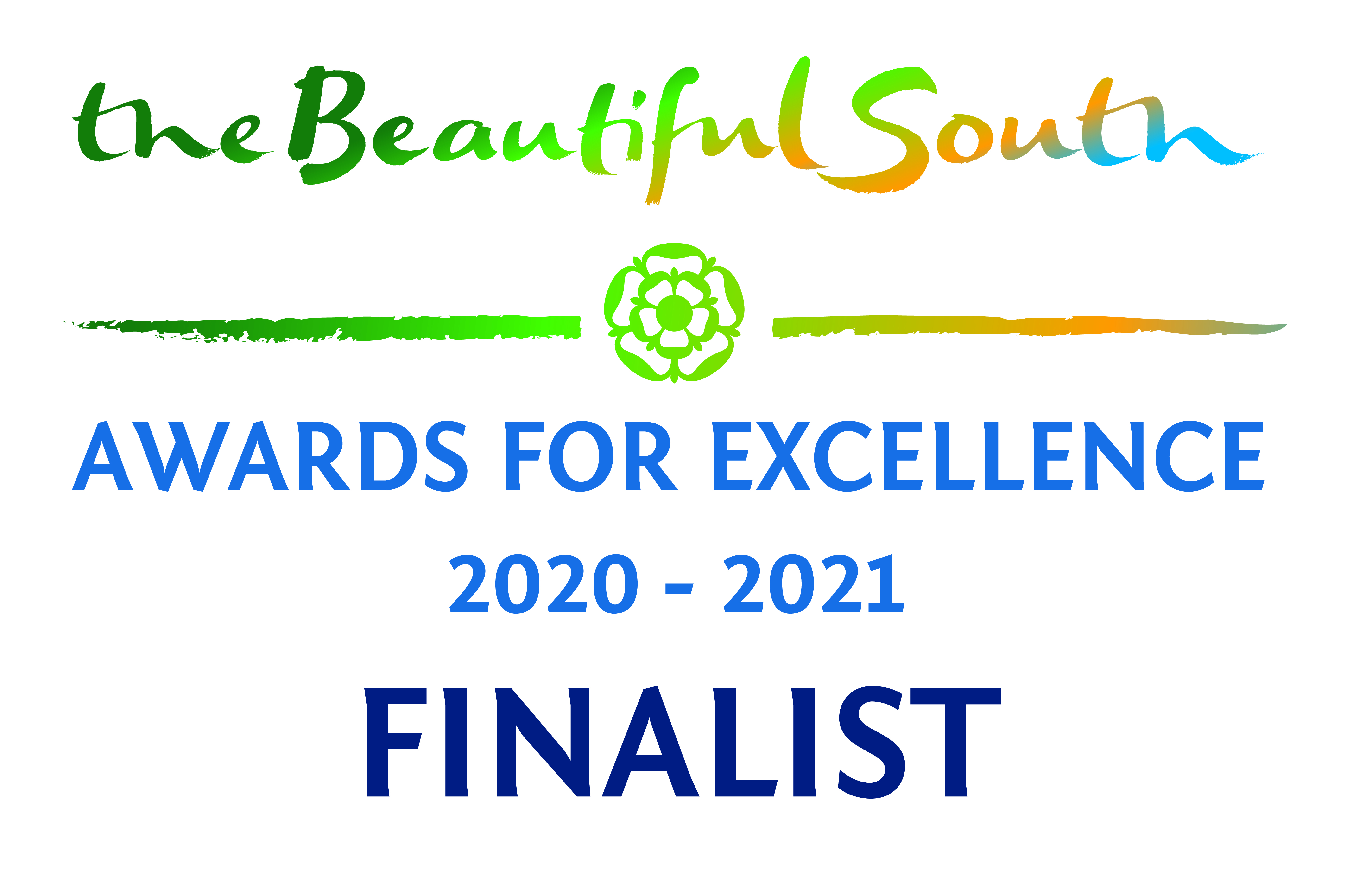 January 2021
And, another lock down!  Sadly once again we are closed to holiday guests due to the Government's travel restrictions.  If you are looking for a spotlessly clean, secure, private and detached place to self-isolate or quarantine do get in touch, The Hedgerow offers a safe haven for those needing to isolate or shield.
December 2020 / 2021
We continue to rigorously follow the "Good to Go" Government and Industry COVID-19 guidelines and have a process in place to maintain cleanliness and aid social distancing at all times.
20th December 2020 – Thinking of everyone at Christmas and sending out best wishes.  We look forward to welcoming guests back to Wainhill in 2021 as soon as it is safe to do so.  Stay in touch and let's catch up next year!
December 2020 – We are offering pre-Christmas weekend breaks for a quick, cheeky decompression before the five mad days of Christmas are upon us!
November 2020  – Sigh.  Lock Down 2.0  Little more to add really!!!
October 2020 – So it was the month of fruitfulness!  Our apples pressed locally into a delicious tart juice.  The squashes and gourds added a colourful splash down the long border and then we finished the month collecting purple sloe berries to turn into sloe gin!
September 2nd 2020 – After a long hunt I finally manage to find a gorgeous vintage garden table and chairs set for our guests in The Hedgerow to enjoy using! Instagram post
August 16th 2020 – What an amazing year for apples!  We have picked an entire crate (with still plenty left on the trees for apple crumble!) to take up to Drovers Hill Farm to press into gorgeous (slightly tart!) apple juice for our guests. Facebook post
July 5th 2020 – As promised, our new breakfast menu (Breakfast in a Bag) which is delivered direct to your room (and gives you a longer lie in too!).
June 29th 2020 – We are currently working on an exciting new breakfast menu as sadly for now, due to social distancing, serving up breakfast in our dining room is going to be too tricky.  Watch this space, you will not be disappointed and not a cold flakey croissant in sight I promise!
June 23rd 2020 – GREAT NEWS!  We are allowed to re-open on the 4th July!  We have so missed all our guests these past few months and are really looking forward to welcoming you all back to Wainhill once again.  It's going to be a fun and busy Summer so please get in touch with me with your dates as our diary is filling up fast!
June 18th 2020 – So lovely that The Hedgerow is featured in the July issue of Country Living on the Idyllic Escapes page.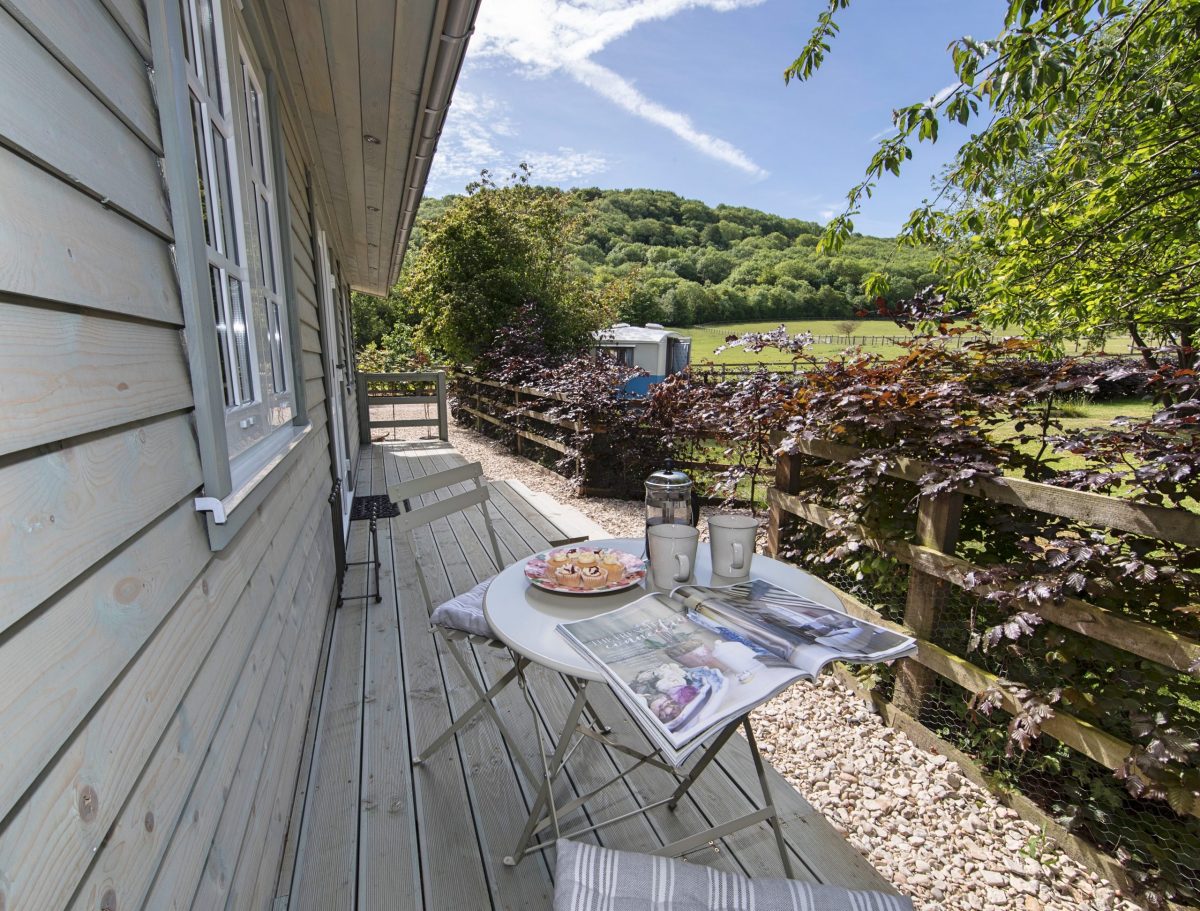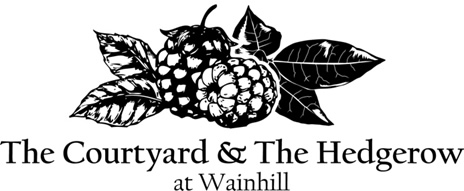 Your enjoyment, health and safety during your stay with us is very important.
This is how we plan to implement our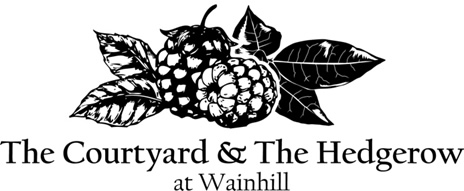 With a little time on my hands these last few months… !
I have put a few words together – a disjointed ramble really about life here at Wainhill